Going to Rome is a once in a lifetime experience, with some of the most beautiful places to visit in the world.
Sometimes, however, as a tourist, you can spend a lot of your precious time to actually get inside these places.
The Colosseum is one of the most famous human constructions in history and as such, is one of the most visited landmarks in Rome. This fact is abundantly clear to anyone who has seen the enormous waiting lines outside its gates.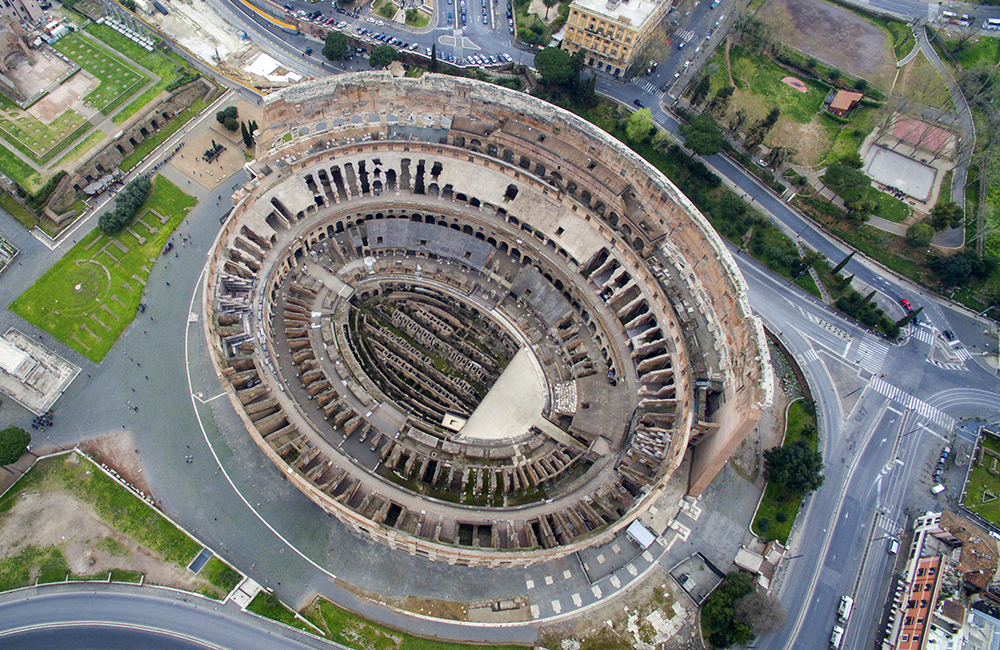 Getting inside the Colosseum, the simple solution – but not the quickest
There is one thing that you must absolutely avoid: buying your ticket at the Colosseum. Aside from the street resellers, who will promise to offer you a "skip the queue" deal (where you will literally skip other people who have been waiting without an official right to do so – good luck with the other people reactions), even the official ticket booths can be a problem.
Assuming the tickets are not sold out (very possible on specific times of the year), queuing for your ticket at the Colosseum or one of it's licensed ticket booths essentially means you will be waiting for double the time. This is due to the fact that apart from the ticket line, you will still have to go through the regular security check, which is usually very slow, as opposed to the pre-booked ticket security check which is only a fraction of the size.

As one of the most important sites in Rome, security measures are understandably very tough for people at the inspection gate. One of the most common reasons people tend to get held up by the security guards is for carrying big bags, luggage or huge backpacks with them and attempting to bring them into the Colosseum.
Every item that enters the Colosseum must pass through metal detectors and if needed, detailed inspection.
If you want to speed up your waiting time, you should carry nothing bigger than a backpack, as anything larger (rucksacks, etc.) is banned completely from the Colosseum.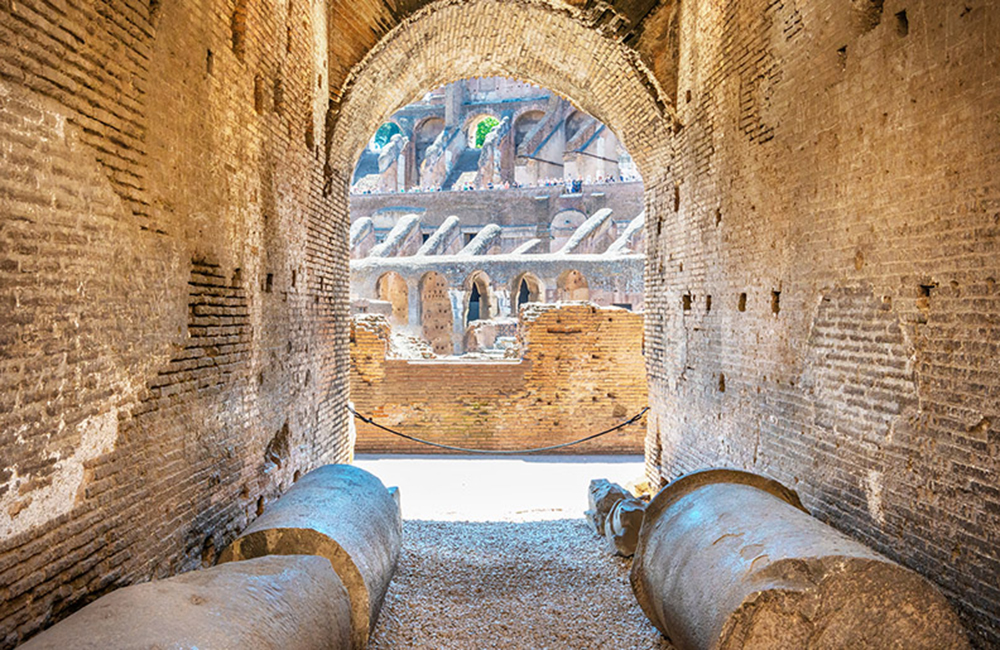 So, how can you skip the line at the Colosseum?
One piece of advice that you will constantly get when traveling through Europe is to plan your schedule in advance. You should try to figure out where you are going to be, when, and what places you want to visit once you are there. This kind of planning can help a lot with skipping-the-line at the Colosseum.
The biggest waste of time when trying to get inside the Colosseum are the queues for the ticket office and, as said, the security check.
If you have previously bought your entrance ticket you will skip the most boring part of your experience at the Colosseum- the waiting… which can take a few hours depending on the time you choose to come at!
Booking your tickets online means saving valuable time that could be spent exploring other parts of the most beautiful city in the world!
I want to visit a lot of sites, how about a tour?
When traveling to a new city, a lot of people, in the interest of saving some money, will buy a map or ask friends that have been in the same city previously and set off on an adventure, hoping for the best.
While, of course, there is some appeal to this approach, in a city such as Rome with extraordinary history lurking around LITERALLY every corner, for anyone who really wants to get the most out of their visit to the Eternal City, a guided tour is the only real option.
It is common knowledge that in order to understand, live and feel the real vibe of any new place, it is better to do it alongside locals. Every time you visit a beach, a city or anywhere in the world, the best explanations of its history, landmarks, and culture come from people that were born or live there.
Most of the tours available are being led by experts about Rome. These tour guides tend to have a unique way to bring history to life; explaining events that happened thousands of years ago on the very spot where you'll be standing at that moment. No matter how much you think you know about Roman history, there are always a lot of things that experts can tell you that will amaze you every single time.
Are there other ways to save time at the Colosseum?
It is very unlikely that you'll find faster, more effective and more legitimate ways to avoid the huge lines at the Colosseum, other than buying your tickets in advance and/or booking a good tour.
You should try to avoid misleading, outdated articles or rumors that suggest purchasing tickets on-site from secondary booths, option open to too many unpredictable problems.
As a traveler, you must take your time, plan your visit and go online to trusted sites in order to get your tickets or guided tours in advance.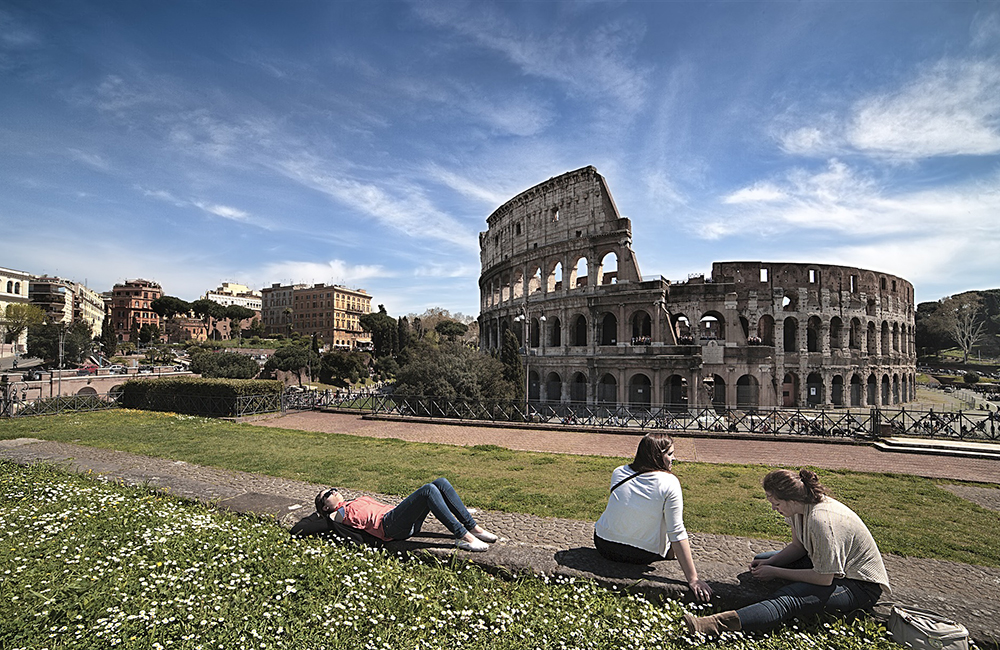 Limited capacity
Finally, keep in mind that there is a maximum capacity of 3000 people inside the Colosseum. No matter what, if that amount of people are already inside, you'll have to wait for a place inside on a one in, one out basis. A great tip to avoid this being too much of a problem is to arrive early in the morning or at night openings.