Travel is intended to be a once in a life experience, where you can find new places, see different things and meet new people.
How you explore Rome while you travel is often the difference between having memories for a lifetime and forget everything you live while you were there.
How to explore Rome?
If it is your first time visiting Rome, there are many places you must go and you can find them relatively easy in any map, tourist information booth or in many websites that can help you create a schedule for everyday that you are visiting.
Once that you know where do you want to go, it doesn't matter if it's the Colosseum, St. Peter's Basilica or the Trevi Fountain, the advice I can give on what is the best way to visit Rome is to walk, get a bike or rent a scooter.
If you jump on an Uber or a Tourist Bus, you are going to miss a lot of the experience of being in the capital of Italy, any expensive or quick method for getting from A to B in this beautiful city will cost you more in the things that to will lose by not seeing the people at the markets, the architectural legacy of centuries of culture and even the weather is something you don't want to miss, it does not matter if you go on summer or winter, everything is different, new and probably better.
Why Walk?
When you find yourself walking in the streets of Rome, you will have a sense that you are in another time, walking among people that lived two thousand years ago and created one of the biggest empires ever seen by mankind.
You will visit the sites that you have in your schedule, but while you are going from Vatican City to Castel Sant'Angelo, you will experience some of the most amazing views that you will ever see in a Capital City, with gorgeous central ridges and pedestrian locations, you will understand why this is a monument of human history.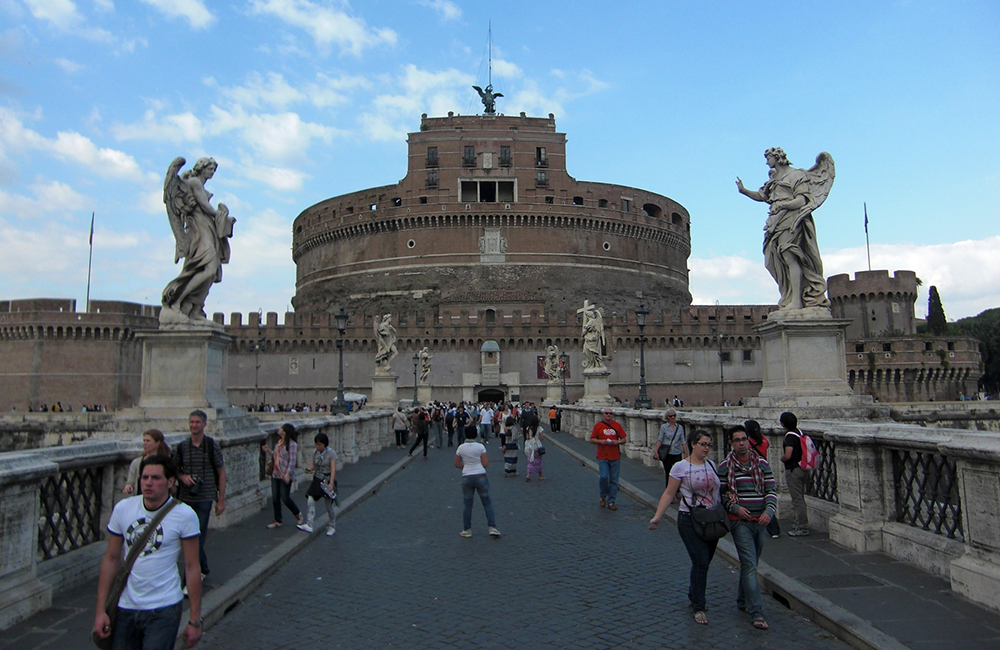 What about a bike experience?
Having mentioned the central ridges of Rome, renting a bike and go on the road with two wheels is not at all a bad idea.
You'll see a lot of people going to work, school and other places by bike, it's an awesome mix of crazy traffic, respect for bikers and freedom to go anywhere you want.
The most common bike that you'll find are road bikes (the old vintage type), but you can also find mountain bikes, this is a good idea if after you have visited Forum of Augustus and St. Clement Basilica and you want to have the ride of your life, you can go to "Giardino Botanico" and do some trail in the hearth or Rome.
There are many Scooters!
One of the first things that you will notice the first time that you are visiting Rome is that almost all people have a scooter, you'll see them everywhere, on your way from Trajan's Column to Trajan's Market, when you visit Villa Borghese, you'll watch tons of people going through the traffic in their vespa sounded motorbikes.
Being this part of the culture, I highly recommend you to try this at least once in your time visiting Rome, first there are some key things that you have to consider, being the first your personal safety, the safety of others if you haven't ride a scooter in your life and please wear a helmet.
Taking all the necessary precautions, you can be among all the people that are traveling in the center of Rome, with a great skyline, beautiful roads and that every time sentiment that history was made in the same place that you are right now, the scooter experience is the ultimate way to explore Rome.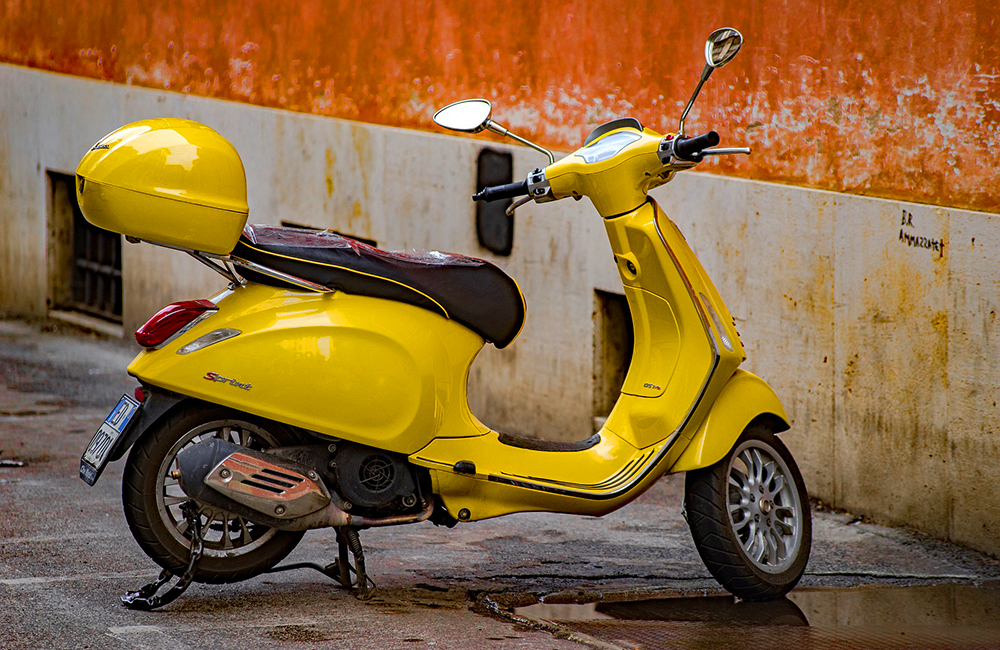 The best city in the world
Every time I leave a city, that I haven't been before, it gives me the feeling that I'm leaving the best city in the world, and I strongly believe that this has to do with how you explore it, you have to take the time to feel, see and sense everything.
It does not matter if you walk, travel in a bike or go full speed in your scooter, you will feel that you are having the time of your life.