So, you've planned a few days in Rome and want an authentic experience. What do you do? Some would suggest going to the Colosseum, the Pantheon, and of course the Trevi Fountain. While these are all essential highlights in Rome, you'll find yourself surrounded by tourists with Nikon cameras and sun hats constantly asking for directions. If you're looking for a few places to check out that will take you away from the hustle of the city center, look no further! Here are my top three favorite places that demonstrate the majesty and diversity of Rome. From secret gardens hidden in the center of the city to parks that will seem to be located miles outside of the city but are actually only a ten-minute bus ride to the center.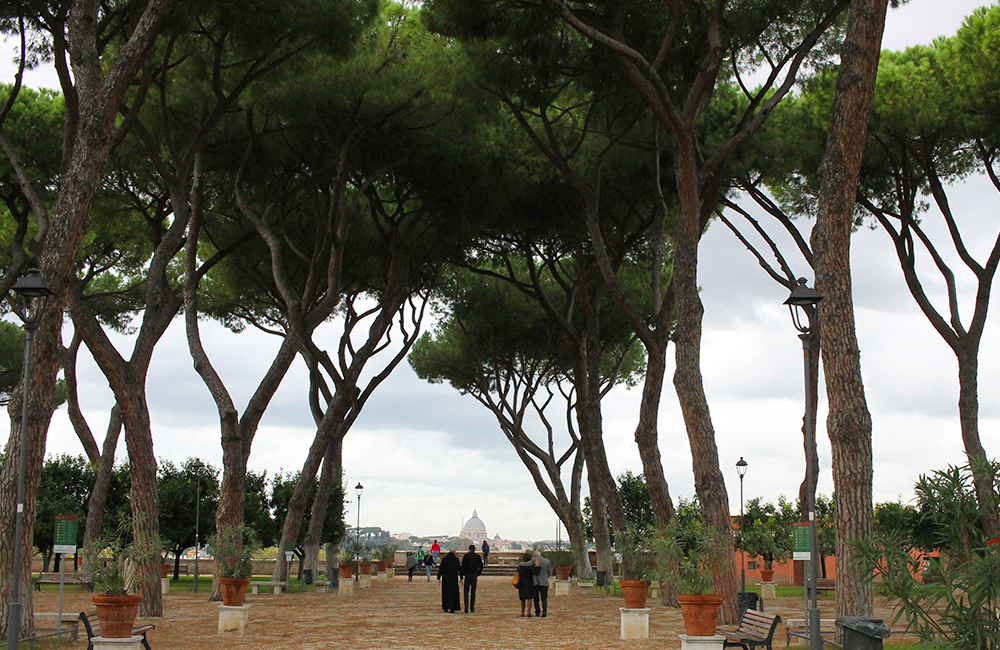 1. The Appian Way
This road begins near the heart of Rome (Circo Massimo) and ends in the South of Italy, extending down to the city Brindisi in the "heel of the boot". Accessible by bus and car, walking down this path will transport you to ancient Rome. If you've ever watched the Gladiator movie starring Russell Crowe, nothing will remind you of the ending scene more than walking up the entrance to the Catacombs of San Callisto. In the summer season you'll be surrounded on both sides by tall grass which will easily allow you to re-enact the best scene in the movie. Keep walking down the Appian Way and you'll find more catacombs, ruins dating back to 312 BC, and former horse racing tracks from the days of ancient Rome. After, be sure to stop by one of the famous restaurants along the road, where the term fine dining is put to shame.
2. The Orange Gardens
Located on Aventine Hill, this garden is the perfect spot to enjoy a beer and watch the sunset over the Vatican. The best time of year to visit is in April, the orange trees will just be blooming, and the refreshing smell of oranges will greet you as you travel down the main path, surrounded by famous Roman pine trees, to the overlook. Often, buskers will be playing joyous and peaceful tunes to set the mood for a romantic evening. Just down the road you'll find the elusive "key hole", where you'll see the perfect alignment of St. Peter's Basilica through the key hole. This garden is one of the best overlooks in Rome.
3. Piazza Trilussa
Located in Trastevere, is one of the most popular hangouts for Italians and travelers alike. The Piazza is surrounded by amazing restaurants (I mean, it is located in the foodie district of Rome) and sits as a gateway to the Lungotevere. This piazza is a wonderful way to spend a true Roman evening, outside with travelers and Romans alike. Just sit back and listen to the music being played openly in the streets.